Disclaimer: I know I promised Halloween-inspired posts this week. I also know this is not Halloween-inspired in the least. I wanted to share this, though, in case you find yourself in Baltimore and in need of a delicious meal!
Say what you will about Baltimore, but vegans and vegetarians have it pretty decent out here. There are several veg-friendly restaurants, and it seems that the number of such restaurants is on the rise. While this is not at all comprehensive or representative of all that Baltimore has to offer (for that, check out
VegBaltimore
!), here's a look at some of my favorite places to eat!
Sticky Rice
, Fells Point - A tiny Pan-Asian restaurant and bar. Sometimes the service is a little slow, and weekend nights are always packed, but the food is yummy! They have plenty of veg and non-veg options, including rice and noodle dishes and sushi.
Tofu Triangles
Mock Chicken Szechuan
Johnny Rad's
, Fells Point - A pizza joint with amazing black bean hummus and great pizza!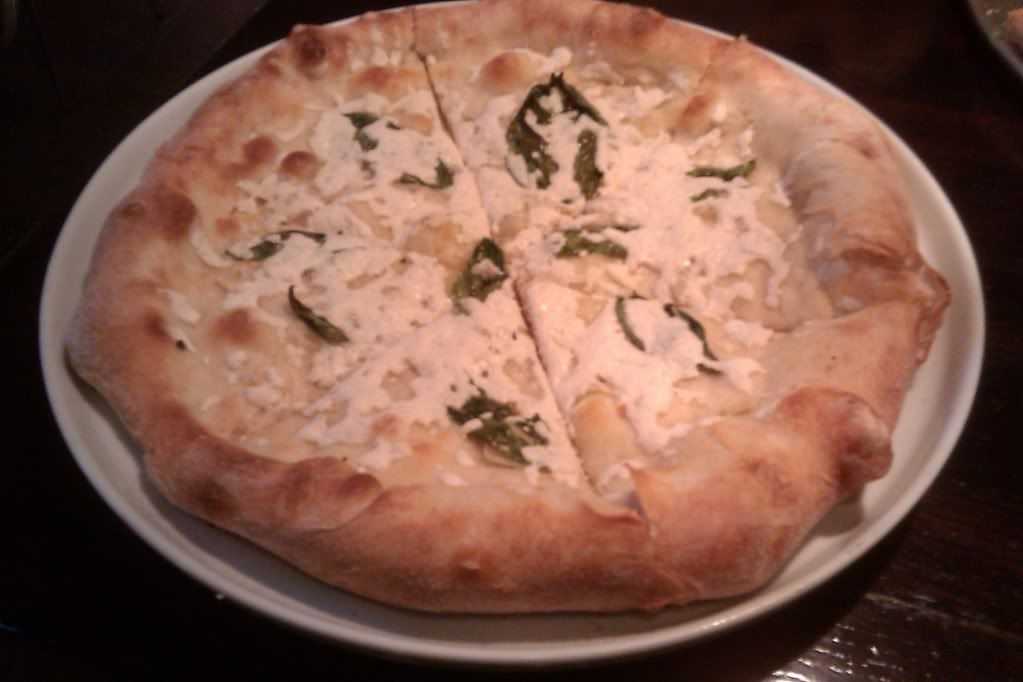 El Gato, veganized
Mr. Chan, Pikesville - My favorite Chinese place, hands down. It's a bit of a drive from my house, but the food and service are always great! They pretty much know my order when they see me come in...
Warm Protein Salad
Great Sage
, Clarksville - I am sad to report that I don't have any pictures to share with you, but don't let this deter you! This all-vegan restaurant/bar is about 30 minutes outside of the city, near Columbia, but the drive is so worth it! The food is amazing, and the staff is always wonderfully friendly and helpful. Where else would the guy working the bar let two seven-year-olds sample three different smoothies before making up their minds?!
Paper Moon Diner
, Remington - A funky diner that has amazing food! They are open late at night, too, which I appreciate when I'm three sheets to the wind and need food.
Life on the Pita
Amanda's Vegan Wrap
One World Cafe
, Charles Village - A great all veg cafe! Since this place is totally meat free, they have tons of vegan options, too, including brunch! They have several great dinner meals, too.
Vegan Pancakes
Where's your favorite place to dine in Charm City? Any recommendations I should add to my list of places to check out?