I bring you yet another pumpkin baked good. At this point, it's a miracle I haven't turned into a pumpkin. I saw these on Oh She Glows and wanted to give them a try. I refused to let these sit around my kitchen, tempting me with their dark deliciousness, so I brought some into work. Omni Mom did not like the texture, but just about everyone else said they loved them! And for what it's worth, I think they're pretty good, too. ;]
1 cup canned pumpkin

1/2 cup + 3 tbsp sugar

1/4 cup coconut oil, softened

3/4 cup white kamut flour (or white)

1.5 tsp pure vanilla extract

1 tbsp cornstarch (or arrowroot/tapioca)

1/4 cup dutch processed cocoa powder

1/2 tsp sea salt

1/2 tsp baking soda
Pumpkin Pie Layer:
1 cup canned pumpkin

2 tbsp cornstarch (or arrowroot/tapioca)

1 tsp pure vanilla extract

1/3 cup sugar

3 tbsp almond milk

2 tsp pumpkin pie spice (or 1 1/4 tsp cinnamon, 1/2 tsp ginger, 1/4 tsp nutmeg)

Shaved chocolate, for garnish
1. Preheat oven to 350F and grease a muffin tin.
2. For brownie layer: In a stand mixer or by hand, mix together the coconut oil, pumpkin, vanilla, and sugar until blended well. Sift in the flour, cocoa powder, cornstarch, baking, soda, sea salt and mix until incorporated. Take about 2 tbsp of the mixture and place in muffin tin. Wet fingers and spread around evenly so it is smooth. I made 8 large cupcakes and 2 small ones.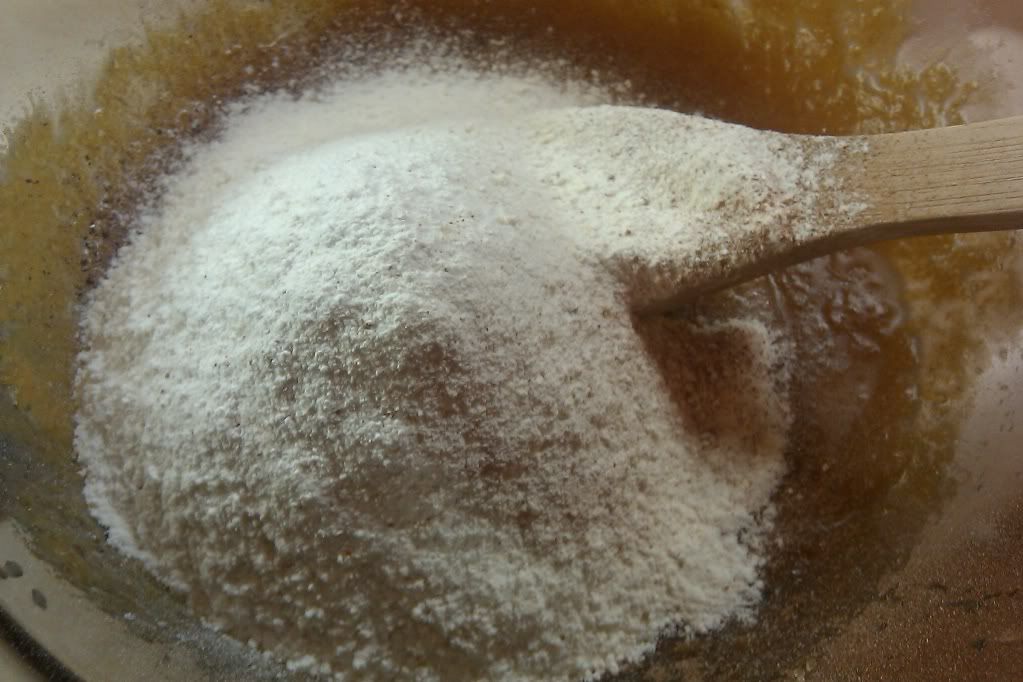 Brownie batter.
3. For pumpkin layer: In a large bowl mix together the pumpkin, vanilla, and milk. In a small bowl, mix together the cornstarch, sugar, and pumpkin pie spice. Slowly add the dry ingredients to the wet and mix well until all clumps are gone. Now add approx 1.5-2 tbsp of the pumpkin pie mixture on top of each brownie in the pan. Garnish with grated chocolate (I used a lemon zester to grate the chocolate).
Layering the pumpkin.
4. Bake for 30 minutes at 350F. Remove from oven and cool for 20-30 minutes and then move to the fridge to chill for 1.5 hours.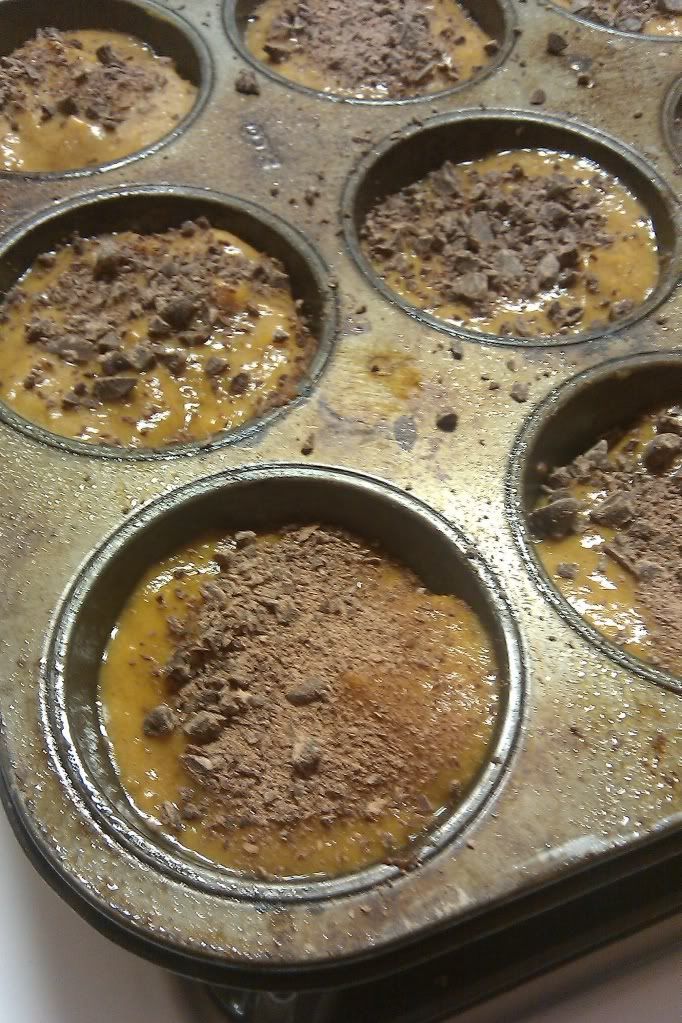 Ready for the oven!
5. Serves approx 8-10. I made 8 large cupcakes and 2 small ones (for kids). Enjoy with vegan vanilla ice cream.
This is what I did at work the other day. I love working with pre-k, but especially around holidays. For some of my students, the activities we do, like carving pumpkins, are the first time they experience something like this. And for most of them, regardless of their previous experiences, this is when they start forming memories of this sort of thing. It's really fun to be a part of it, and seeing how excited they get over things like this makes holiday activities even more enjoyable for me.