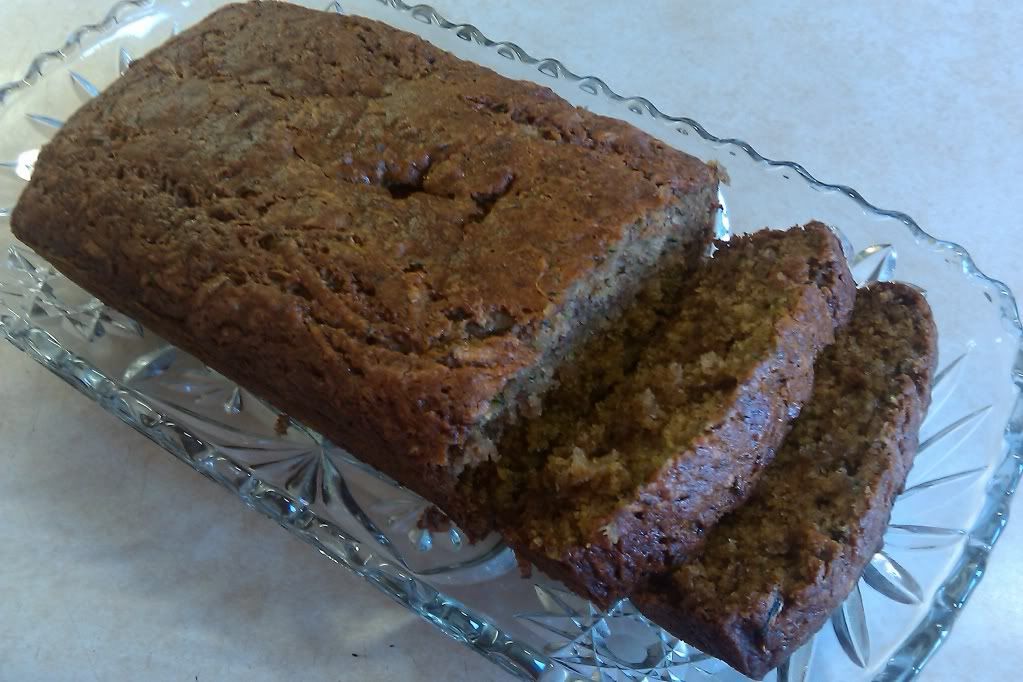 I picked up a couple of beautiful zucchini on my way home from the beach. I love zucchini in a variety of forms, but my favorite, hands down, is zucchini bread. When I saw the bins overflowing with zucchini, I knew what was on my to-do list for the week: make zucchini bread!
This recipe makes two loaves, so I either give away a loaf, or freeze half the batter. In light of being frugal while I'm unemployed this summer, I opted to freeze half the batter as muffins and save them for a later date when I might be broke. This recipe from
Hell Yeah It's Vegan!
is one I've used many times over, and the results are always perfect!