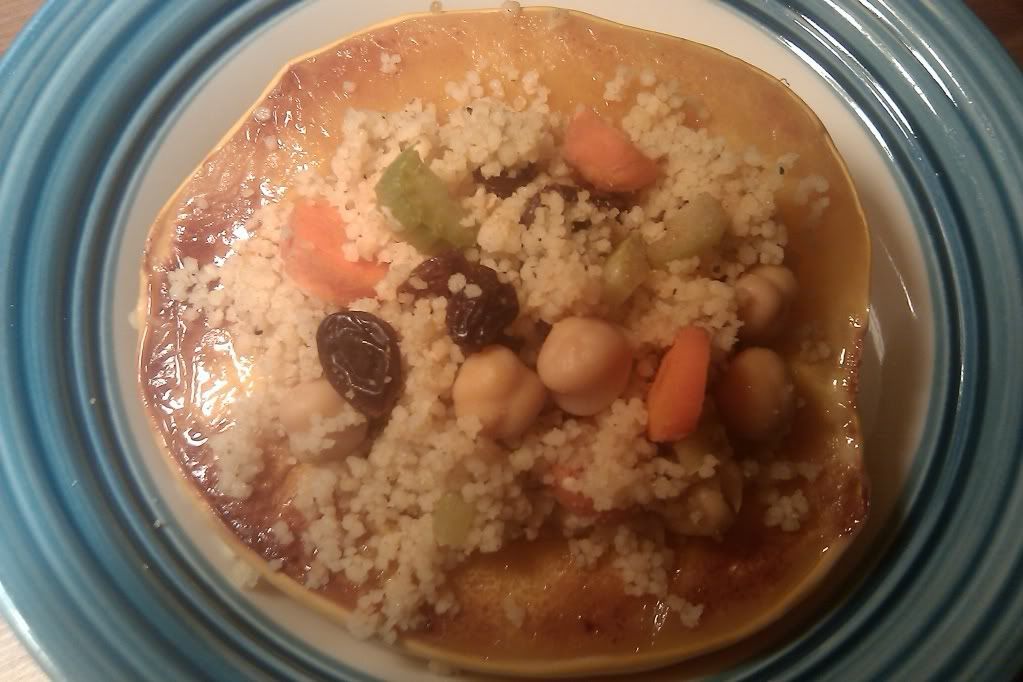 This is essentially how I judged this recipe and deemed it worthy of sharing with you:
easy? Yes.
yummy? Most definitely.
ingredients easily found at supermarket? You got it. (I had most everything in my pantry, actually. Win!)
And here we are.
couscous to absorb liquid for 5 minutes. Stuff squash halves with the skillet mixture to serve.