I recently discovered
Love Veggies and Yoga
and I'm kind of in love with Averie's blog. She shares photos of her adorable daughter and the recipes are great! Averie and I share a love of desserts, and she posts some amazing looking food. She has shared a whole potpourri of dough balls. I've tried two so far, and they're both delicious! I can't wait to try more. And not only are they delicious, but they are ready in literally five minutes. Five minutes of work for all this yummy delectableness? Yes, please!
I first tried the
High-Raw Chocolate Chip Cookie Dough Balls
. The dough was a bit sticky, so I stuck it in the fridge for a few minutes and that firmed it up.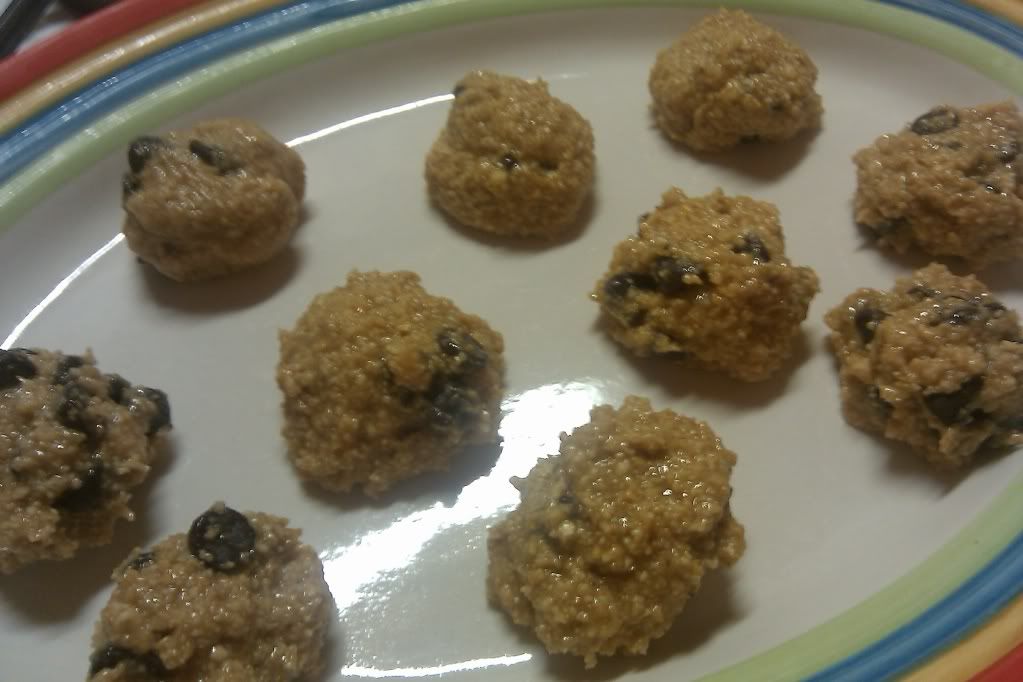 Yum!
Last night I made her
No-Bake Peanut Butter Chocolate Chip Balls
. I used a teaspoon to measure out the balls and that method yielded smaller balls but a larger quantity.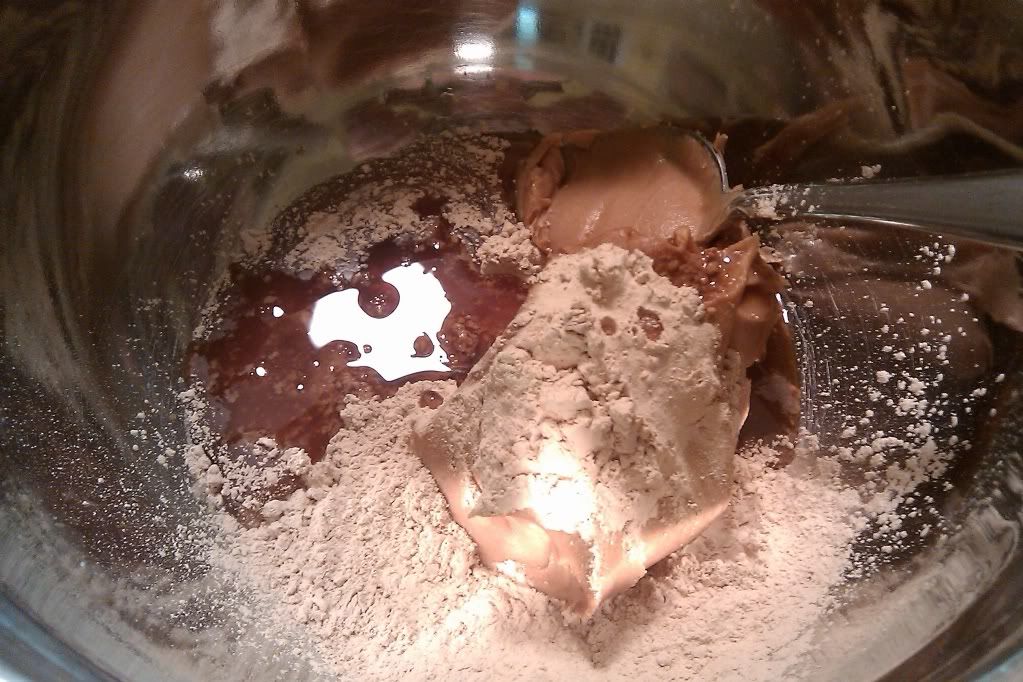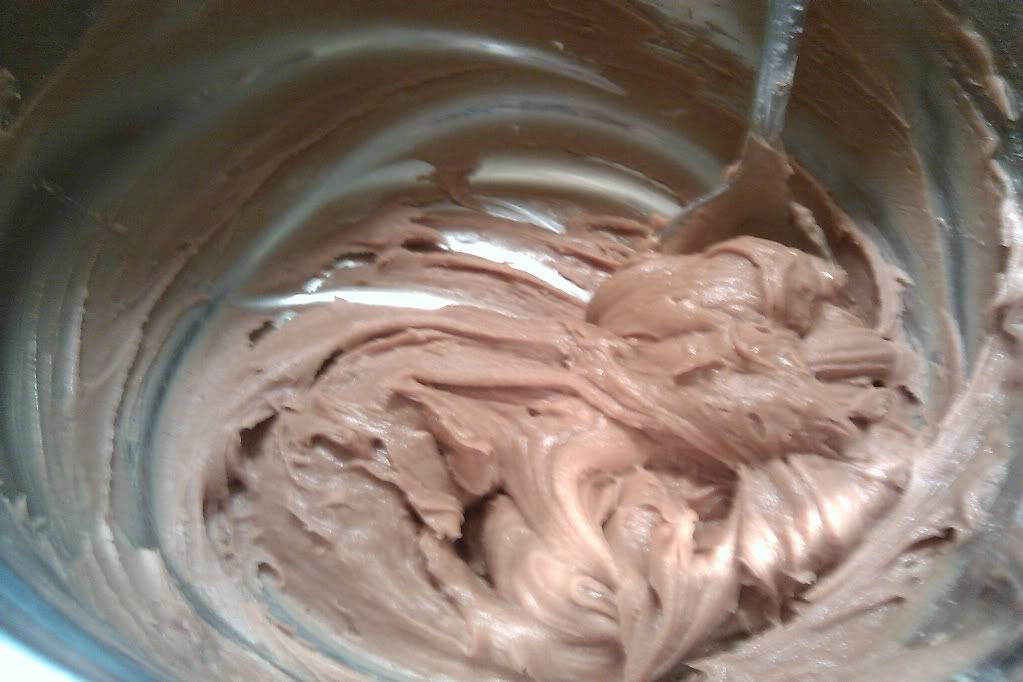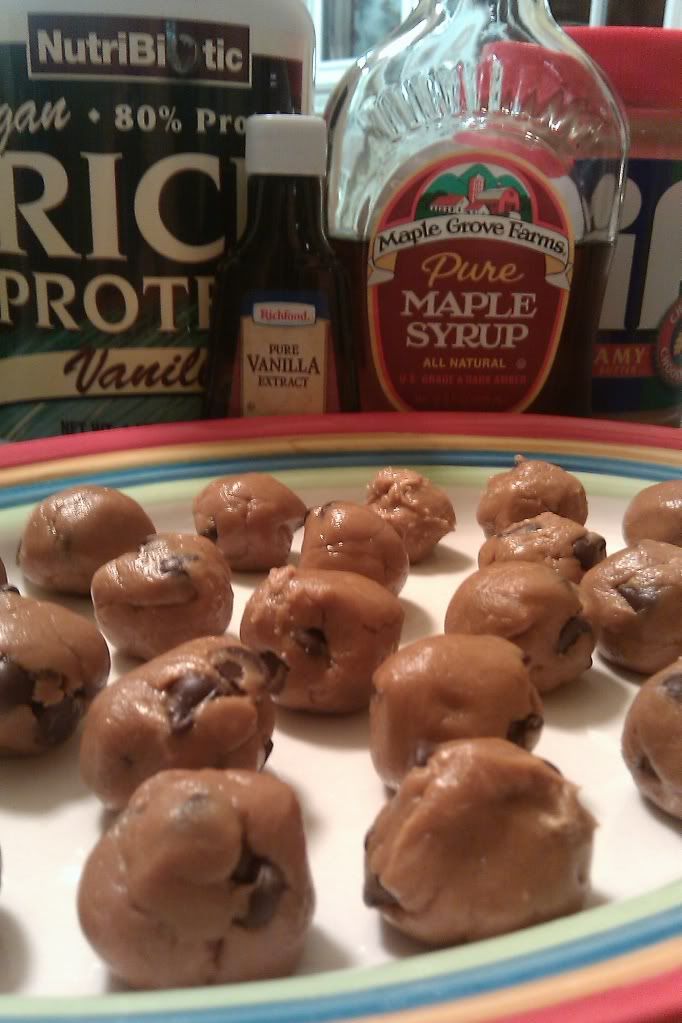 These might be my new, mood-stabilizing medicine every 28 days. Yeah, that's right. I'm looking at you, PMS.