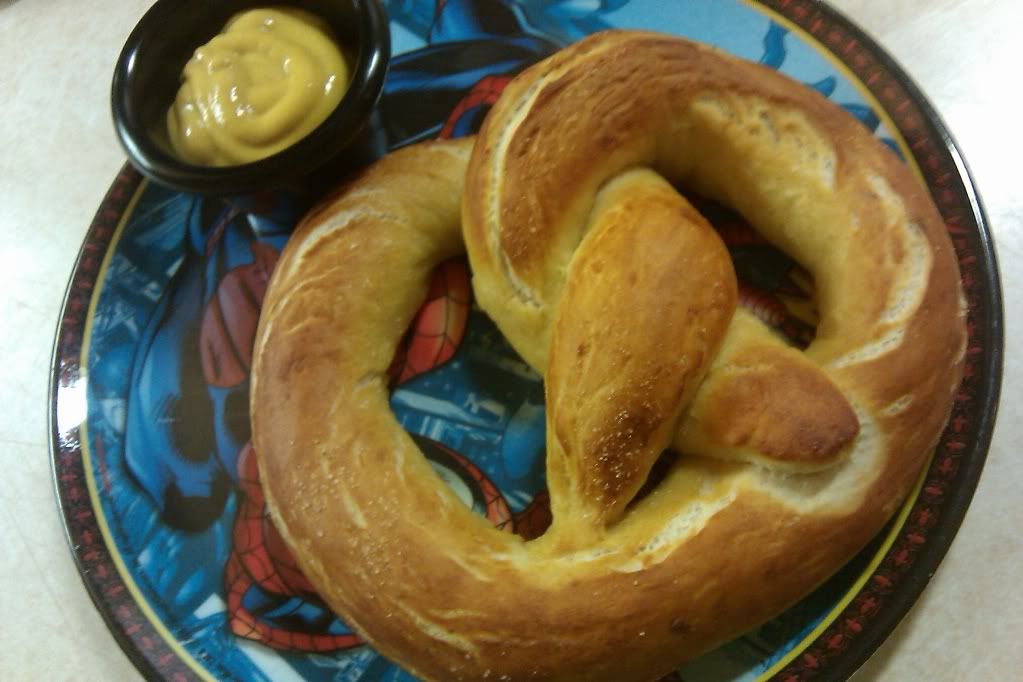 During the spring of and the summer following my senior year, I worked at Camden Yards. As a pretzel maker. It was a decent job. Despite the terrible middle management, the sometimes rude customers (no beer after the seventh inning means no beer after the seventh inning. Damn!), and the weird oompa-loompa looking twins, I got to work with my friends, listen to Ol' Blue Eyes on Sundays, and eat all the soft pretzels I wanted.
When I left that job, I never in a million years imagine I'd ever use my superb pretzel-rolling skills again. Then I fell in love with Peas and Thank You, and what to my wondering eyes should appear?
A recipe for soft pretzels!
This process was considerably more involved than that utilized during my Uncle Teddy's days, but it's undoubtedly for the best. I can't imagine pretzels made from questionable, pre-packaged bags of flour, doused in butter and salt can really be that great for one's health...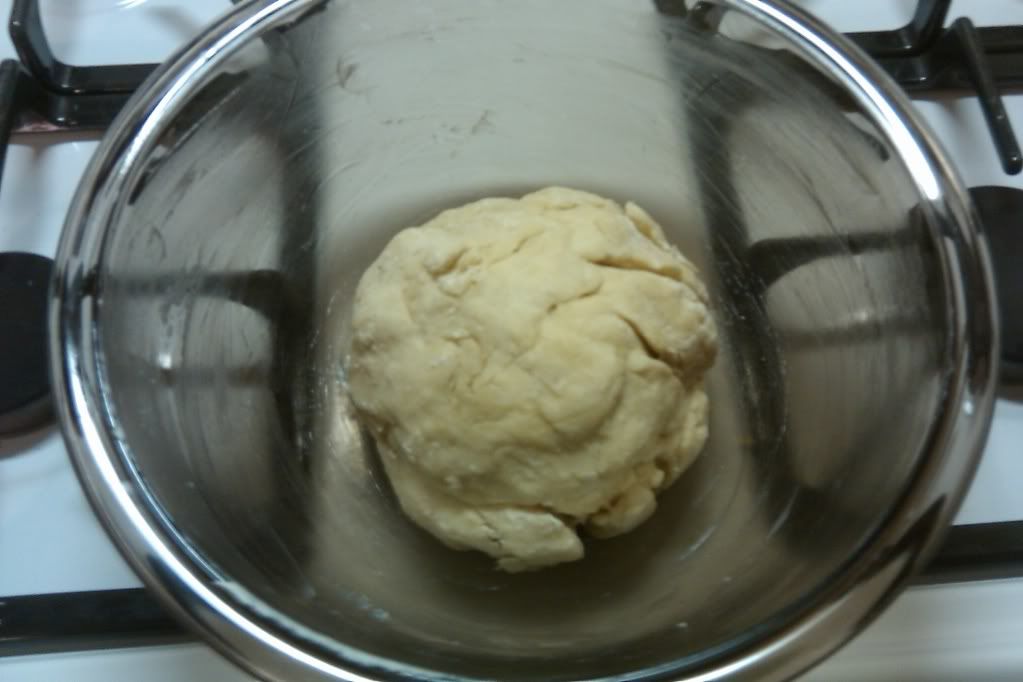 Little baby dough...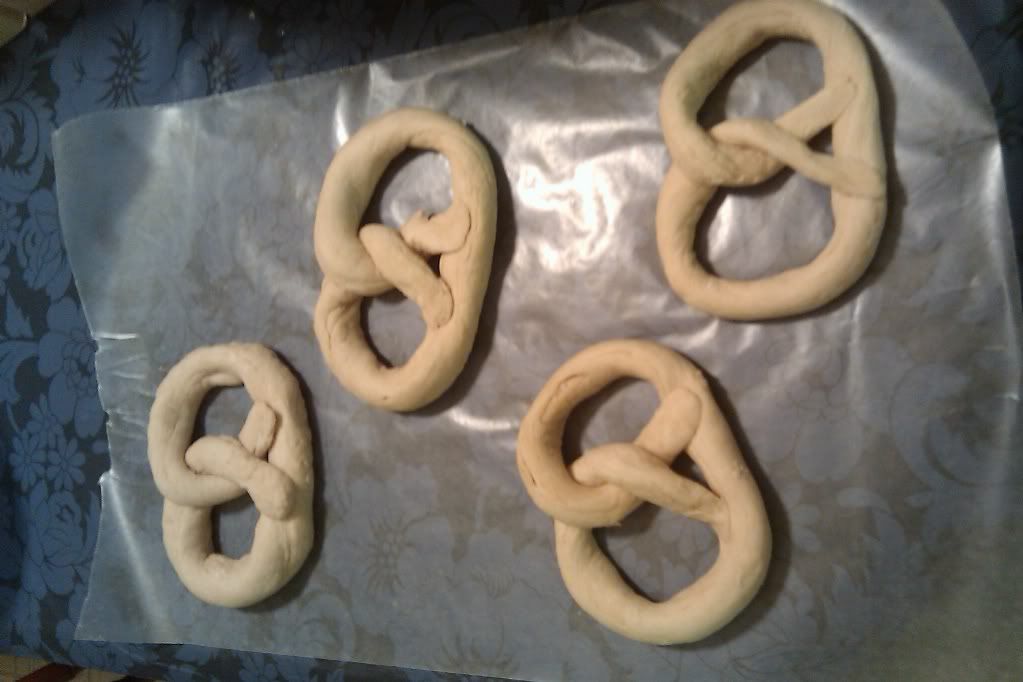 Rolled out after rising.
Boiling.
Mammoth pretzels.
These were so good! I'd go so far as to say... a homerun. /end cheesy baseball jokes. Soft pretzels have always been one of my favorite snacks, especially at baseball games, carnivals, amusement parks, wherever you might find them!
What is your favorite baseball game snack?