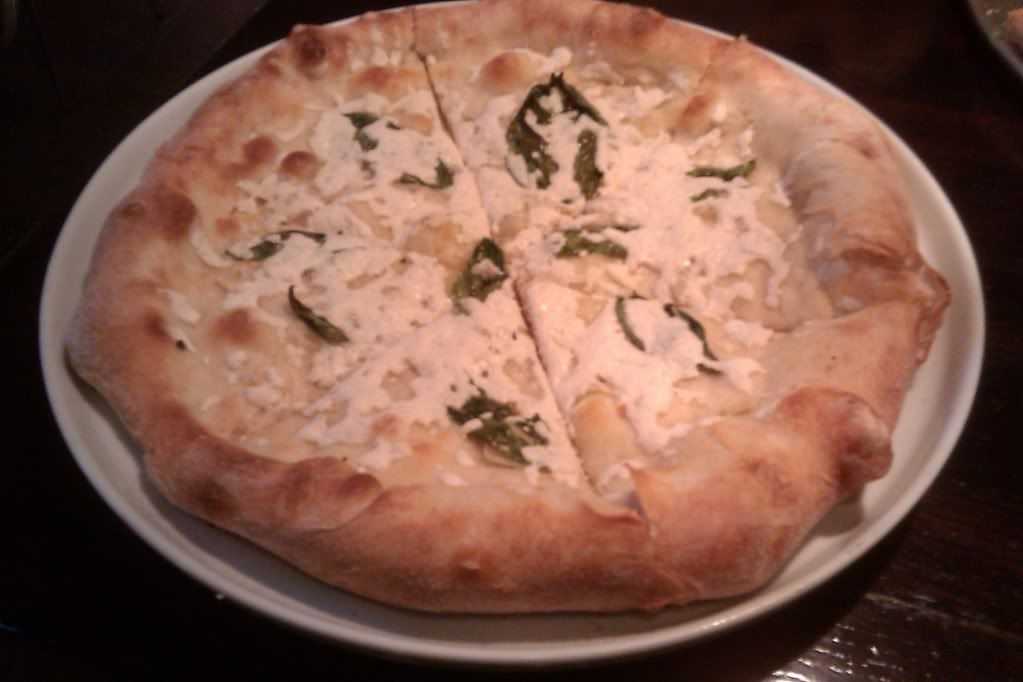 Last Sunday was the AAP benefit at
Johnny Rad's
. I'd nearly forgotten about it, but luckily I have fantastic friends who remembered.
It was my first time there, and it was a good time. We ordered The Vortex, which I unfortunately forgot to photograph, for an appetizer. It's essentially the world's most delicious black bean hummus. It was served with carrot and celery sticks and pita bread. I could have easily devoured the whole thing myself, but I don't think my friends would have appreciated not sharing the noms.
I ordered El Gato, which was a white pizza with fresh basil. The pizza was pretty good - the crust was so good - but I could have used more cheese for sure.
The place had a cool vibe, and I appreciate the variety of vegan options. They serve Teese cheese and a few vegan meats (chicken and pepperoni, and I think maybe also sausage) and they're more than willing to substitute whatever vegan options you want. You can order an 11" or 15" inch pizza, which means yummy leftovers for lunch the next day.