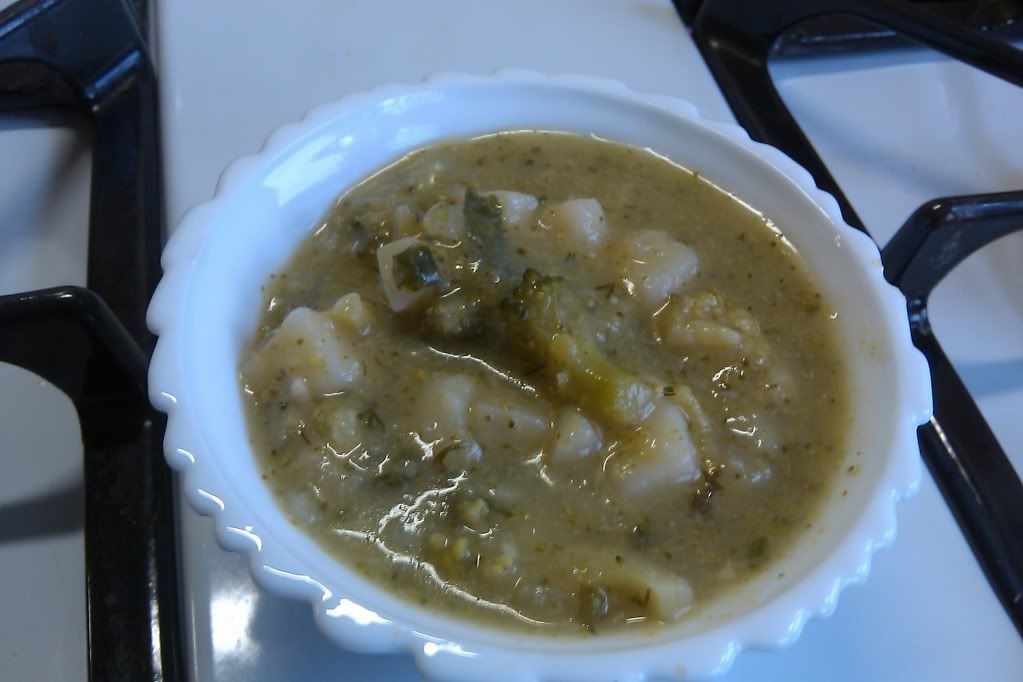 It's no secret that I love potatoes. In fact, I'd say potatoes are the vegetable equivalent to apples, because they're pretty versatile, and also undeniably comforting and yummy. Broccoli has always been one of my favorite veggies, so this recipe was a no-brainer when I came by it.
My only concern with this soup was, "Is it supposed to be this green?" A Google images search revealed that yes, being this green was reasonable. And really, once you taste the delicious blend of herbs, color becomes a moot point.
Unfortunately, I was unable to find an online recipe for this, so you might just have to suck it up and buy a copy of this book, but I promise it will be money well spent!