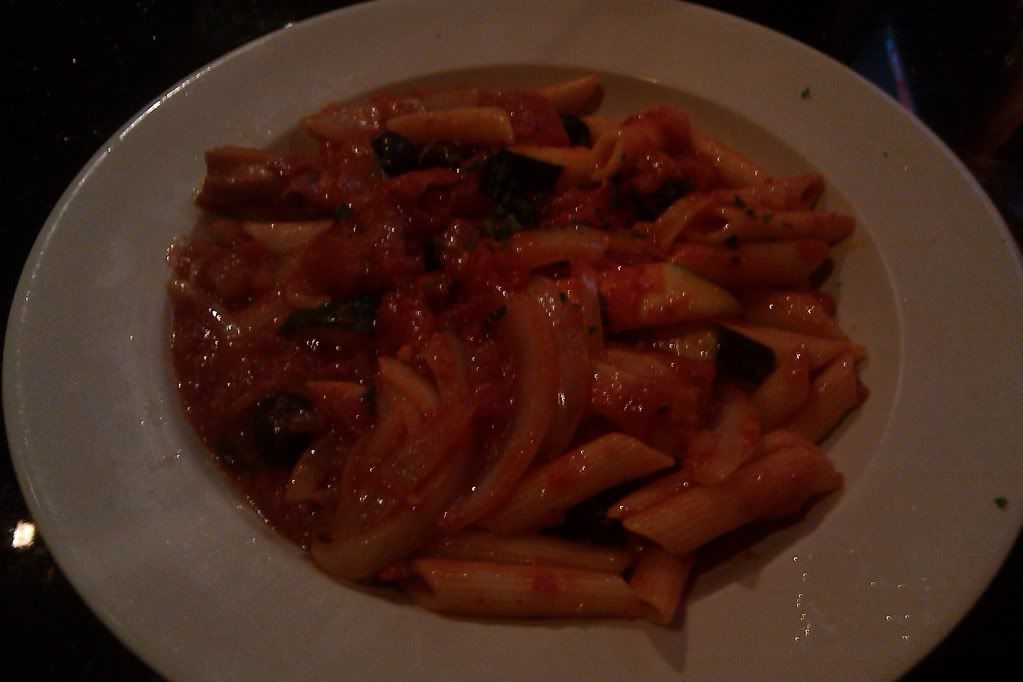 Excuse the poor quality of this picture. I forgot my camera, and my phone doesn't have a flash. Womp womp.
One night last week, I was starving but had no motivation to really do anything about it. Nothing really appealed me to, and I didn't feel like cooking anything. My mom came to my rescue by taking me out to
Amiccis
, a cute little restaurant in Little Italy.
It was our first time there, and it was an okay time. They served (cold) Italian bread prior to the meal, and though I've never encountered a loaf of non-vegan Italian bread, the waitress said they used eggs in their bread. Okay. I ordered the penne primavera (zucchini, artichokes, olives, tomatoes, onions) for my entree, though, and it was so yummy save for the olives. Olives are on my "Will Not Eat" list.
I didn't really get the cold and not warmed up bread with eggs thing, and our waitress was a little odd, but the food was terrific. And now my mom and I have another restaurant we can both go to and enjoy, and it's only about 10 minutes from home!