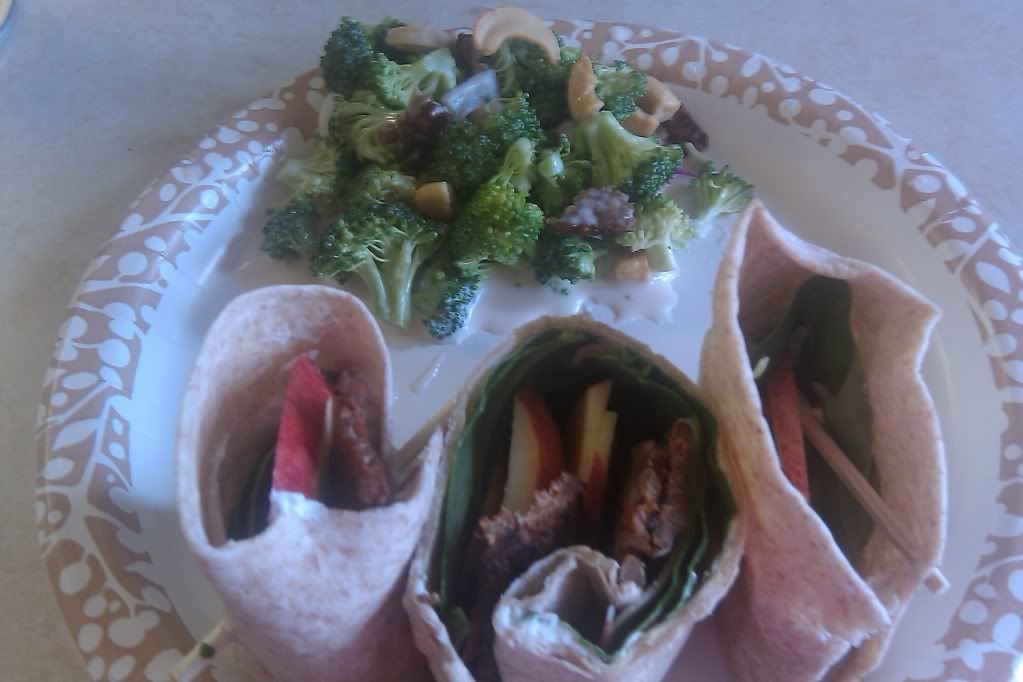 Today's lunch is brought to you by none other than Peas and Thank You. Raise your hand if you're surprised. I made a pinwheel wrap (a spinach, apple, fakin' bacon) with broccoli salad. They were both so. Amazing.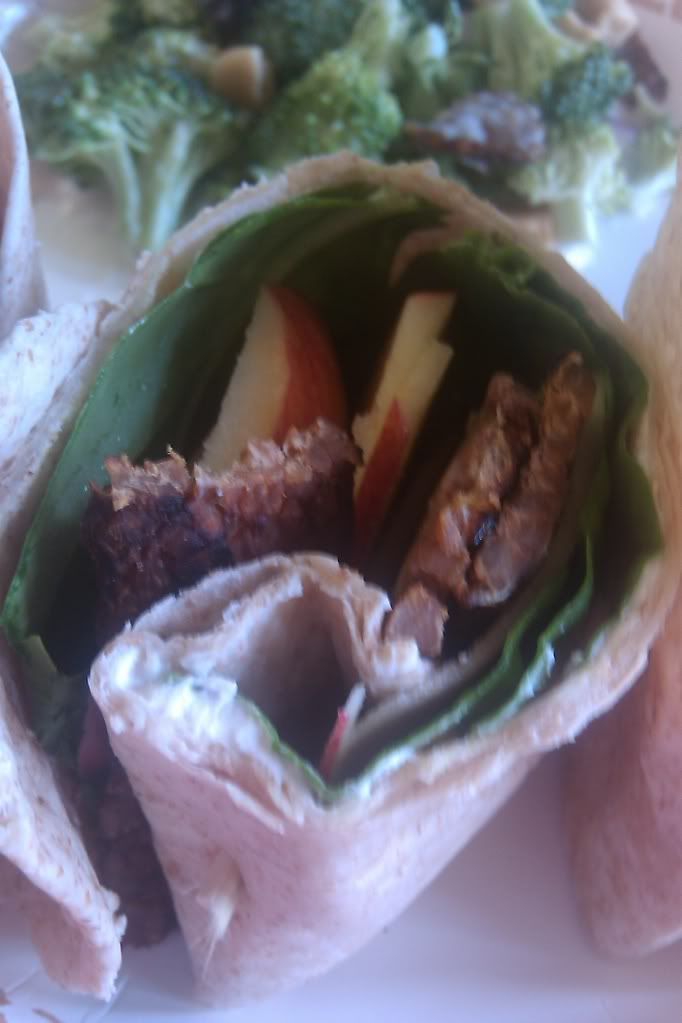 My only complaint is that the dressing for the broccoli salad was super runny. Maybe it was because I didn't use dried cherries, because I can't figure out why else it was so soupy. It was still yummy.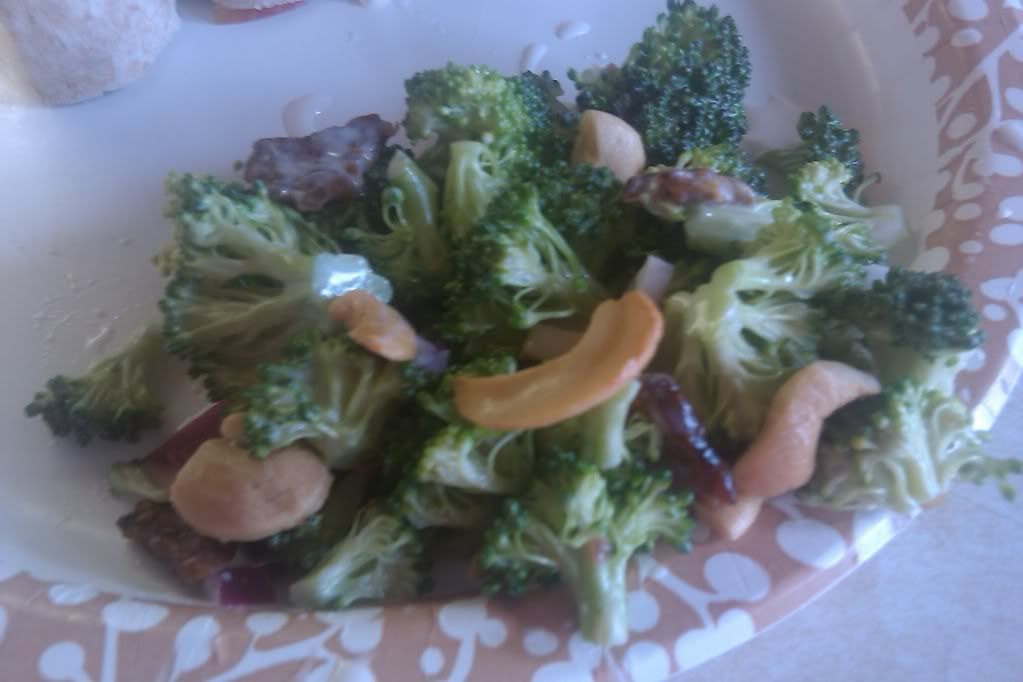 I was able to find an
online version
of the pinwheel recipea, lucky you!
Ingredients
6 slices tempeh bacon (i.e., Lightlife Fakin' Bacon)
4 La Hacienda de Peas Tortillas (p. 102) or store-bought whole wheat variety
1⁄3 cup non-dairy (i.e., Tofutti Better Than Cream Cheese) or organic cream cheese
1 thinly sliced organic apple, any variety
1 cup fresh organic spinach leaves
Directions
Cook bacon according to package directions. Lay out tortillas and spread each with 1 to 2 tablespoons of cream cheese.
Layer 1 1⁄2 bacon slices, apple and spinach in each tortilla and roll tightly.
Cut into thirds and serve, securing with toothpicks, if necessary.
Nutrition Information per Serving
115 calories, 6 g total fat, 1 g saturated fat, 4 mg cholesterol, 330 mg sodium, 12 g carbohydrates, 1 g fiber, 4 g protein