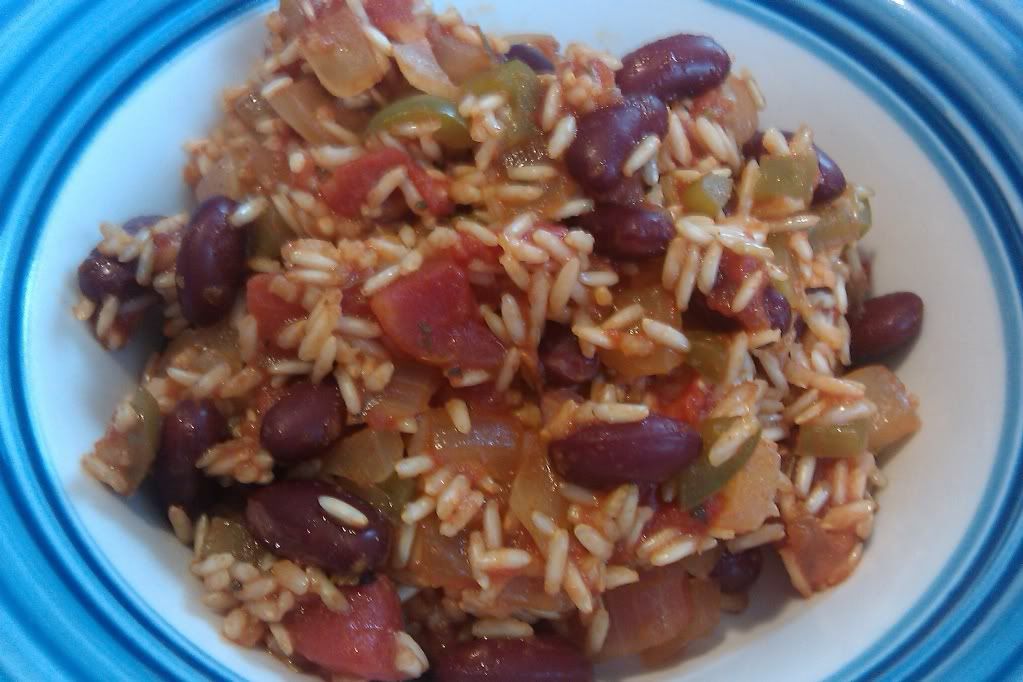 Lately, I've been feeling a little nostalgic for New Orleans. I miss it. Lots. I came across this recipe in La Dolce Vegan, and decided to try to ease my heartache by blasting Lil Wayne while making red beans and rice.
If I had used the right kind of rice, I think this would have been a yummy way to pay vegan homage to New Orleans. Instead, I was an ass and thought, "Oh, the type of rice won't really matter. I'll use this long-grain brown rice instead of quick cooking rice, and it'll be fine."
Wrong.
When everything was finished, the rice was still slightly undercooked, and gave the dish a slightly crunchy texture. Not cool. The flavor was really tasty, but I just couldn't get over the rice situation. So, had I decided to fork out the two or three bucks for quick-cooking rice, this would have yielded way better results. Lesson learned.
And I don't miss NOLA any less. I guess it's time to start thinking about my next visit.