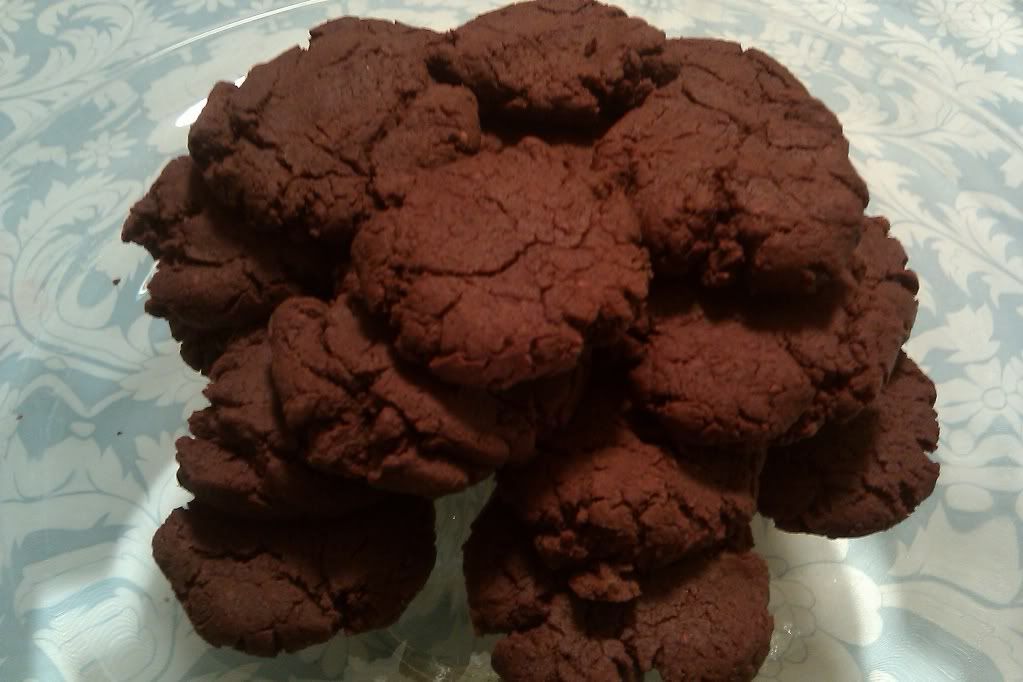 A friend of mine hosted a game night this weekend, so I thought making these cookies for game night would be a reasonable way to satisfy my craving for a chocolate cookie and also avoid the temptation of eating them all myself.
I love the combination of raspberry and chocolate, and these cookies have a different sort of texture. Someone said they had a texture similar to brownies, and so these were dubbed "crownies" and also "brookies." Either way, they're rich and delicious.
These come from Veganomicon, and the recipe can be found
here
. Just be sure to not overcook these, as doing so even just a bit can turn them into chocolate rocks.